S0NAC-37: Sonic Sealer
Portable Ultrasonic Welder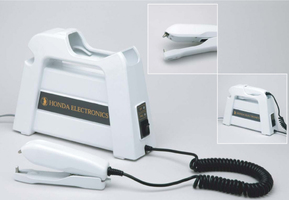 Specifications
Model
SONAC-37
Oscillating Frequency
60 kHz
Maximum Output
22W
Power
100VAC +/-10% 50-60 Hz 30W
Max Power Consumption
30VA
External Dimensions (mm)
Oscillator (Main unit): 70 x 225 x 165
Hand-Piece: 32 x 125 x 49 (Opened)
Output Cord
50cm (Spiral cord)
Temperature
5 C to 45 C
Circuit Protection
Over-temperature thermostat circuit.
Idle driving protection
Weight
Oscillator Body-2.2kg
Hand-Piece-240g
Power Cable Length - 1.5m
Output cable - 50cm (Spiral Cord)
Features
Replaces the Sonac-15DC and the Sonac-35
Seals using 60kHz ultrasonic vibration
Safe: No heating unit and no needle used during the ultrasonic welding operation.
Hand-piece is lightweight and easy to maneuver
Equipped with a sensor to prevent the unit from operating if no material is present
Easy operation: Operating motion is like a stapler.
Applications
| | | |
| --- | --- | --- |
| | | |
| Seal plastic food package | Tacking synthetic material | Plastic bag sealing |
| | | |
| Closing plastic Mesh bag | Closing bubble packs | Resin tape or tags |
NOTE: The Sonac-37 does not produce liquid or air tight seals and should not be used for an application requiring that level of sealing
How to order
Request a quote of this product by sending an e-mail through:
by refering to the product part number or by calling us at 814-861-5688 (8:30am to 5:30pm EST).
Standard Part Number: SONAC-37
Includes: i) Main Unit; ii) hand-piece with standard anvils; iii) Operating Manual.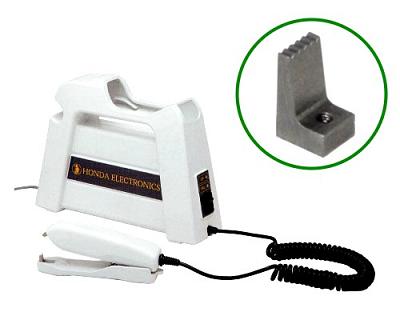 SONAC-37 Purchasing Options
Part Number
Article Description
Price
SONAC-37
SONAC-15DC Main unit
Hand-piece
Standard Anvils
Operating Manual
$ 425.00
Optional Parts for SONAC-37
| Part Number | Article Description | Units per case | Price |
| --- | --- | --- | --- |
| YK01 | Standard Anvil Replacement | 1 units | Contact us |
| YK02 | Special Anvil Replacement | 1 units | Contact us |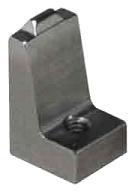 Special Anvil YK02: This anvil provides a tamper evident seal. When a package that has been sealed using this anvil is opened a hole is visible in the material indicating that the package was opened.
VT-100J Converter for USA operation - Recommended for USA outlet
The USW-334 ultrasonic cutter is rated at 100VAC, which is the Japanese outlet voltage. The unit operates at 100VAC +/-10%. For operation in the USA , i.e. 110 to 120VAC, we recommend to using the VT-100J converter.
Part Number
Article Description
Units
per case
Price
VT-100J

USA to Japan Step-Down Converter
Input: 110V/120V
Output: 100V
Rated Load: 100VA max.
(including start-up current)
Heavy duty for continuous use
Fuse protected
1 unit
$ 35.00