Noliac Actuators: Bending (CMB)
Noliac Technology
Noliac's line of Ceramic Multilayer Benders (CMB) products is based on the company's advanced multilayer technology, harnessing the full potential of the piezoelectric effect at very low operating voltages.
Multilayer piezoelectric benders are single co-fired ceramic components with ceramic layers and internal electrodes configured as to generate a bending mode.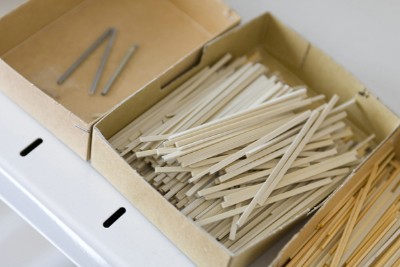 The most common bender geometry is a narrow rectangle (CMBP) with typical performance range up to +/- 1500µm stroke and up to 10N blocking force.
Noliac has also developed a unique ring shape bender (CMBR) with typical performances range up to +/- 150µm and up to 100N blocking force.
Multilayer benders are used in numerous applications within e.g. optics, telecommunication, instrumentation, automotive, valves.
Highlights
CMBP
CMBR

Rectangle shape
Typical sizes are 7,8mm wide and 20mm to 50mm long
Free displacement up to +/- 1,3mm
Blocking force up to 5,5N

Ring shape
Typical outer diameters are 20mm, 30mm and 40mm
Height up to 1,8mm
Free displacement up to +/- 185µm
Blocking force up to 56N
Possibility of stacking to enhance performances.

Full performances achievable with voltages down to +/-100V

Quick response time (mS range)

Low energy consumption